Take the first steps on a rewarding career at Plomogroup.
Thank you for showing interest in joining Plomogroup Sdn Bhd.
We are always looking for talented people to join us.
Every day we deliver services and solutions that have lasting impacts for our customers and the industry. Join our passionate team to work with diverse teams and learn from the best to create a more sustainable future.
You may email your resume to us by email at career@plomogroup.com.
Please look through the list below for any career opening.
Sorry, there is no any vacancy right now.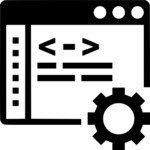 Full Time
Plomogroup Sdn Bhd
Address
Full Time
Plomogroup Sdn Bhd
Address
Full Time
Plomogroup Sdn Bhd
Address